Video Game and Pop Culture Entertainment Branding and Management
In my free time I act as CCO and co-creator of CBxCasts, a pop media website and parent company to The Cardboard Box Podcast (CBx), Comic Chat with Gat (CCwG) YouTube Show, and the Reel Retro Podcast. As the co-host of both the CBx and CCwG, I manage social media, create show graphics as well as social channel graphics, edit audio/video, and help with the general goings-on on the back end of the network.
Since it's inception in 2012, we have gone from a group of bloggers to a media start up with influence across Twitter and YouTube. In fact, last quarter, 9,118 minutes of CBx and 4,019 minutes of CCwG content was viewed! We saw 339 social shares and a 19% increase in revenue.
Podcast Logos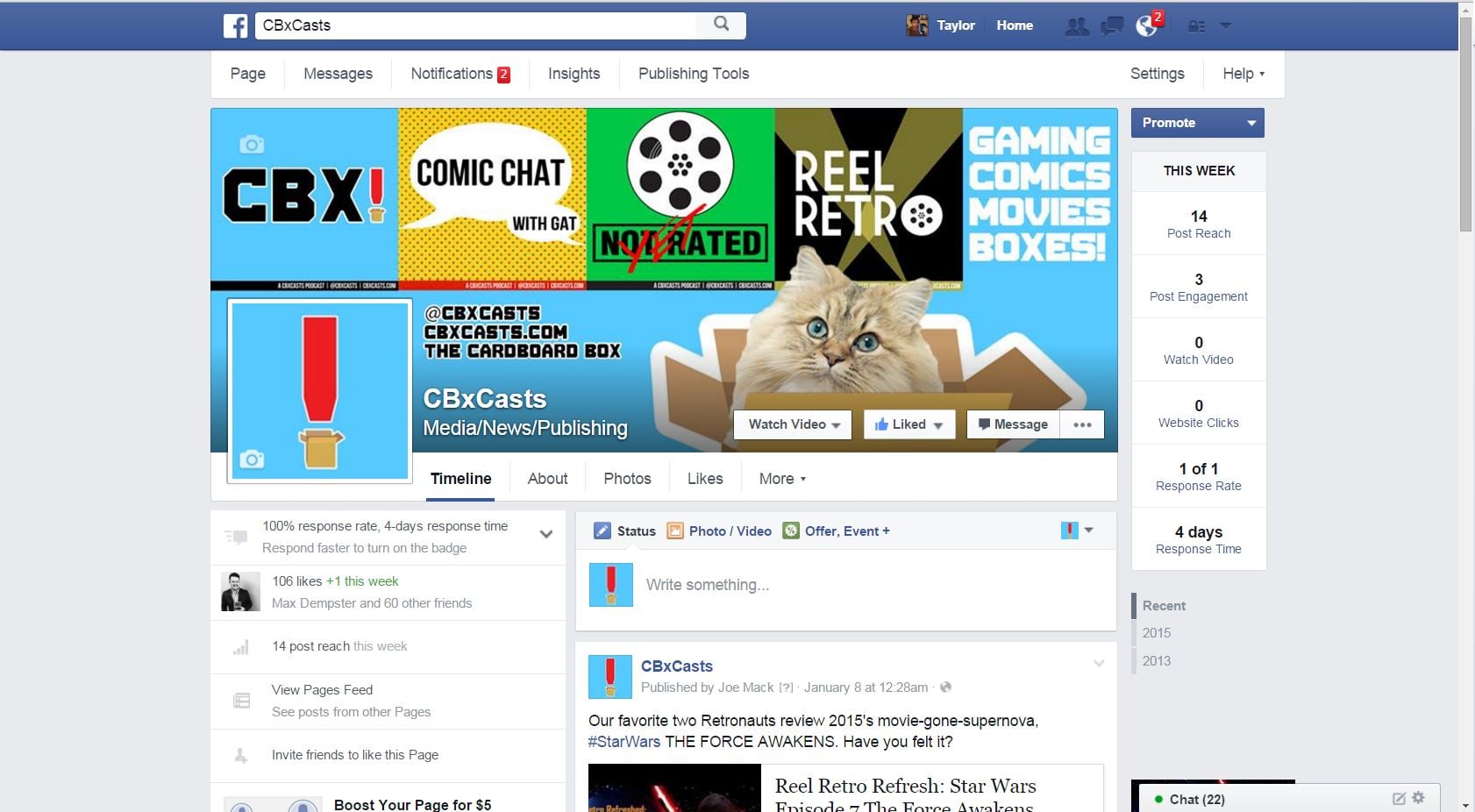 The Hammer of Gilbert Xbox Community